The bathing wheelchair for people with disabilities

New Tiralo 2!
Discover all the advantages of the New Tiralo 2, presented by our three (slightly crazy) experts!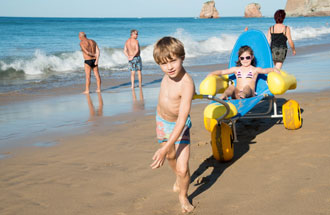 The Tiralo
MOVES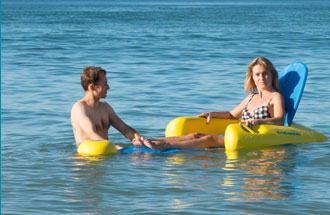 The Tiralo
FLOATS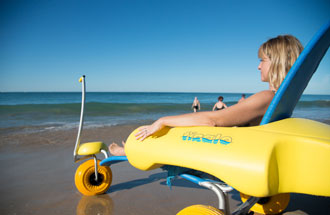 The Tiralo
is also a
SUN-BATHING CHAIR!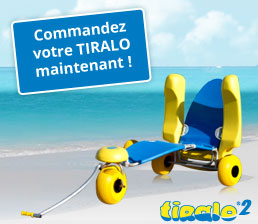 The Tiralo is a beach chair designed for people with reduced mobility. It rides on the beach or floats on the water, and goes from one to the other without requiring any adjustments.
It moves smoothly on any type of surface, sand or pebbles, and carries an assisted passenger to the beach, where he or she can have a ride or swim in calm water with the assistance of a care-giver.